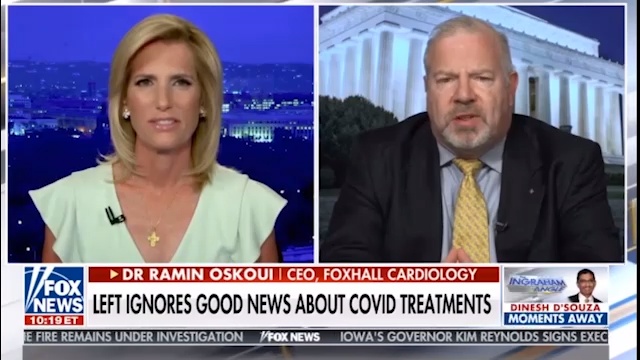 Source: Fox News
With data collected from over 2.6 billion people around the world, a new study reveals that the risk of death from Covid is 79% lower in countries where HCQ treatment was widespread and used early in the disease, versus those where it has been limited. Dr Ramin Oskaoui discusses the tremendously positive outcomes that these countries are experiencing, compared to the United States.




Related: Kusi News: Dr. Simone Gold discusses benefits of Hydroxychloroquine after video showing efficacy was censored
Hydroxychloroquine works in high-risk patients, and saying otherwise is dangerous
Why the Smear Campaign Against Hydroxychloroquine?
Outsiders: Doctors, patients should be free to decide on whether to take hydroxychloroquine