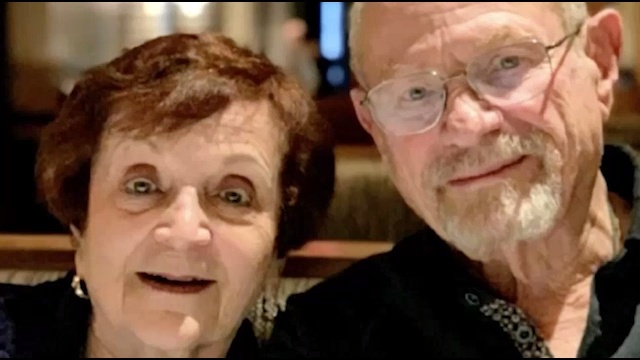 LAS VEGAS (KSNV) — "I'm 81, my husband is 83. It's not easy getting your body back to where it was," said Summerlin resident Elaine Kaufman.
She and husband Jack are all smiles now, but only days ago, it was a different story.
The Las Vegas couple both contracted COVID-19, a disease they thought would end their lives. "It just came upon us so quickly, we really didn't have time to think about it," said Elaine.
She came down with it first. High fever and extreme fatigue landed her at Southern Hills Hospital. Jack was admitted about a week later, same hospital, same doctor.
"He was taking care of both of us at the same time," said Jack. The two had symptoms of pneumonia, and because they're avid news-watchers, they knew all about the virus and what they were up against.
Doctors at Southern Hills treated the couple almost identically, including administering hydroxychloroquine. "We had nothing to lose trying the drug," said Elaine.
"He said, 'you know you're through the toughest part of it and you will be fine,'" said the Kaufmans' daughter Mindy.
Their doctor was right. The care and treatment they received along with the hydroxychloroquine, they say, brought them back to health.
"I was very, very grateful that she was able to get that drug because I think it saved her life," said the Kaufmans' other daughter Sharon.
Now, the Kaufmans are taking it slow until they are back to full strength. As for what they plan to do next, they both want to donate their plasma.
"If our antibodies bring relief to one or more people, it's worth it," said Jack.
See the original post here:
https://news3lv.com/news/local/local-couple-survives-coronavirus-credit-local-doctors-and-hydroxychloroquine